How It Works
It's easy to get the perfect look! Select the garment you like the most and customize it to your needs. Get measured in just 10 minutes!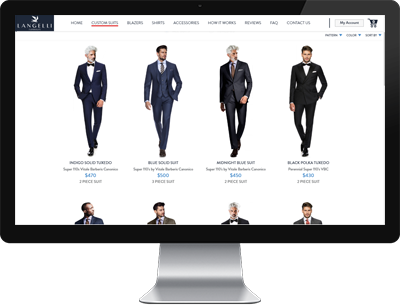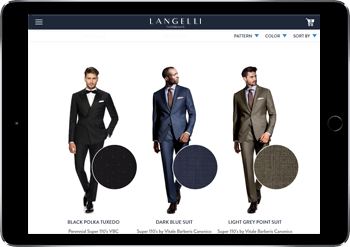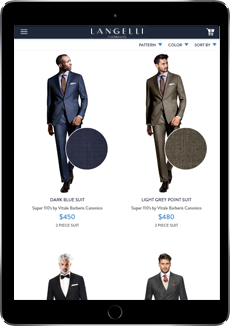 Select your favorite suit, shirt or a blazer from our online shop. Our design team made sure to provide a wide range of choices and variety of styles for any occasion. All garments offered are proudly designed in the USA and tailored in Europe following a tradition of sartorial elegance. Quality is guaranteed, whatever you select!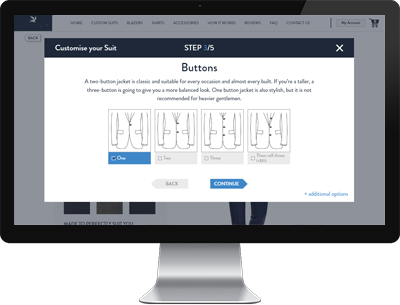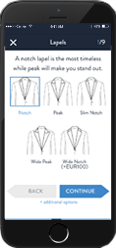 Personalize the garment you selected through our simple and fast customization process! We offer different options for lapels, buttons, monograming, linings and many more! Select yours and create a unique design!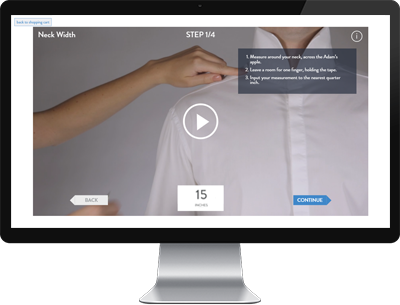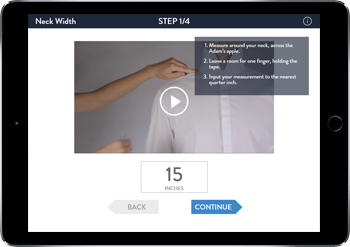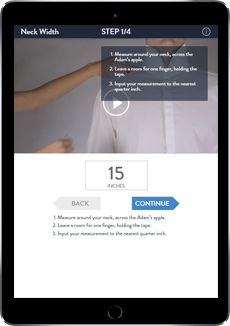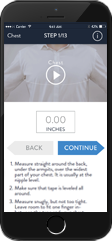 Don't go to a local tailor - save time and money and get measured at home! Following our step-by-step video instructions, you could easily take your measurements in just 10 minutes. All you would need is someone to assist you and a measuring tape. Once we receive your measurement profile, our team will thoroughly check all values you provided to ensure accuracy.